VIDEO: Dryer fire prevention: NBC TODAY TV show special report.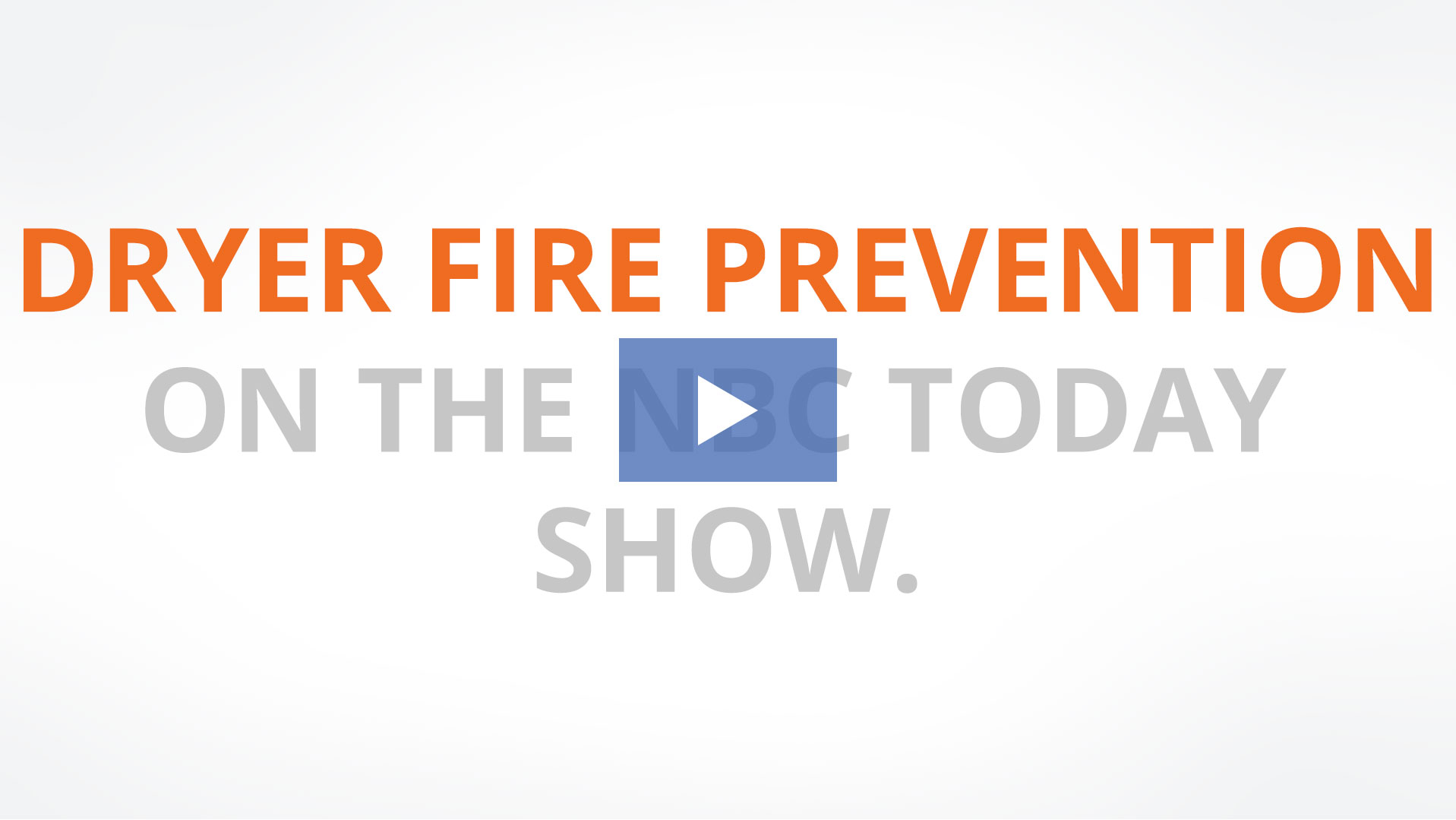 VIDEO: Severely Clogged Dryer Vent - Extreme Lint Build-Up (FIRE HAZARD).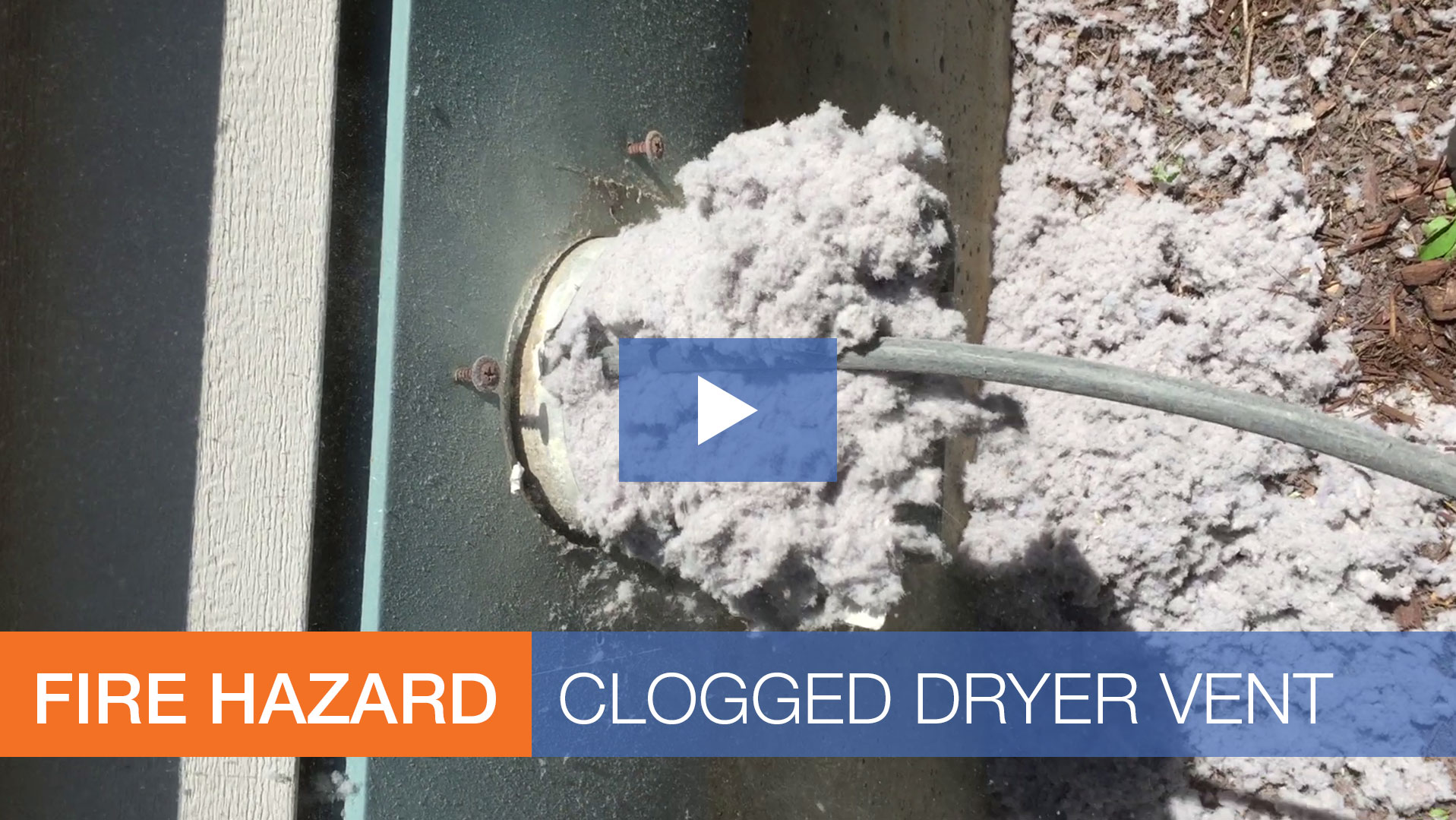 Some benefits of professionally cleaning dryer vents/duct:
| | |
| --- | --- |
| | Reduced Risk of   Dryer Related Fires *** |
| | Drastically lower your power bill (Long drying time due to low exhaust means more wasted energy). |
| | Your dryer will last longer with less repairs. |
| | Your clothes will dry faster with less lint left on them (CLEAR THAT LINT BUILDUP!!). |
| | Reduced Risk of Dryer Overheating. |
| | Reduced Humidity build up localized to your drying area. |
| | Reduced levels of Combustion related gas particles being expelled into your living / work area (SAFE NON-Toxic Environment) |
Warning signs that your dryer vent/duct needs professional   cleaning:
Increased Dryer Time
Excess Lint Left on clothing
No Lint visible on the Lint Screen/Trapper
The top of the Dryer is Hot to touch while Running
Clothes that are abnormally hot to touch after drying
Dryer repeatedly shuts off during drying cycle
Photo Gallery: Actual DRYER Vent/Duct   Cleaning pictures from Better Air's Customers.
According to the US Fire Administration Report a whopping 34 % of Clothes Dryer Fires were a result of Failing to Clean Dryer Vents in Residential Buildings. Another striking note is that roughly 28 % of the time Lint, Dust, and Fiber were reported to be the leading items first ignited in residential building fires.
It has been noted that the higher Incidents   of Clothes Dryer Fires occurred in the fall and winter months peaking in January. Though the incidents were notably higher in the period noted above it is recommended that dryer vents be inspected and cleaned if necessary year round to ensure peak performance and household safety.
In General, homeowners must be vigilant about the state of their dryer vents, however, they must be even more vigilant when utilizing the 8 ft Flexible transitional duct to vent dryers, as their flexible nature can cause them to bend, trapping moisture, causing condensation, and resulting in the buildup of lint and other particles. Blocked vents, as a result of accumulated particles, reduces the dryer's ability to disperse of smaller particles and water vapor from heated clothes, causing a back flow/stagnant flow back into the dryer's body and heating element. Under these very conditions, the dryer will begin to overheat, at which point, mechanical failures could trigger a spark igniting the lint and other particles that have become superheated and it's FLAME ON!!! So, make the right choice today! Call Better Air, your local vent cleaning specialist to see how we can help you, your family, home and/or business to become more statistically safer from the potential of a dryer vent fire.
(2008 - 2010 Reports by The U.S. Fire Administration, VIEW SOURCE - PDF)
LICENSED, BONDED, AND INSURED
ALL JOBS ARE WORKMANSHIP GUARANTEED!
Call 1-(800)-382-8227 Today to Schedule!